If you're like me, you love the idea of rubber mats. They're easy to clean (they hose right off), durable, protect your stock carpet better than other options, and efficient. In this way, they're almost ideal. I say almost, because most of the time they're hideous. I use them in my pick-up truck, but I'd never be caught dead putting Rubber mats in my Corvette. At least, not until now.
Lloyd Mats, who make some fantastic car floor mats, have started producing a new line of specialized rubber car floor mats, called their Signature Rubber Series. These mats finally offer up all of the benefits of rubber mats, with a nice, stylish look. I saw them, so, I decided to get myself a pair and check them out personally.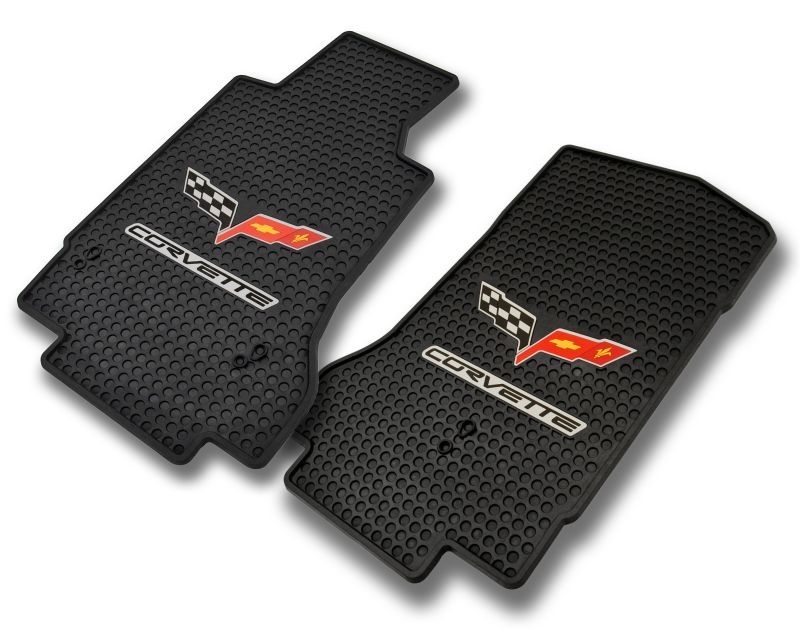 First off, they're heavy. The rubber that Lloyds is using is top notch in quality, and they don't skimp on it. They mats definitely offer a ton of protection. Secondly, they utilize my stock post mat holding system, which is a nice touch. Typically, only carpeted mats have been able to make use of that great OEM touch, and these new Signature Rubber mats change the game. Thirdly, and most importantly, they look good. They're simple in design–all black, deep lip, indented rubber–so that they're not distracting and keep any mess on your feet off the car, and also feature some of the best looking emblems I've seen on any mats, carpeted or rubber. These full color, Corvette flags and Corvette script double emblems look fantastic! They're officially GM licensed, so they're exact replicas of the C6 flags and script, and they look like they belong inside my Corvette. Also, they stand out enough to not draw attention away from the rest of the car, but to also ensure that when someone looks down at their feet they're impressed by what they see.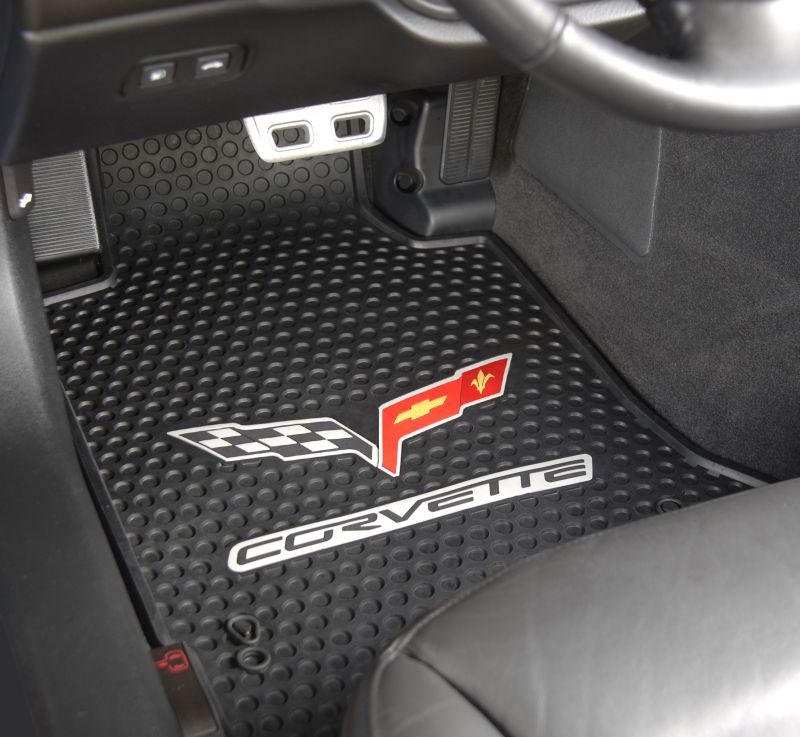 Admittedly, I'm keeping my Lloyd's carpeted Ultimats as well, for whenever I take my 'Vette somewhere to show it. These look good, and they're high quality, but they're not show mats. That being said, they are -PERFECT- every day mats. Since getting them, I've had less fear than ever taking my son out to play or to a baseball game inside of the Corvette–the car he always asks to ride in, of course. Heck, I don't even mind him wearing his cleats in the car (that much) anymore. The mats are so easy to clean, and offer so much protection since they cover every bit of carpet in that area, that when they get dirty I just take them out, hose them off, and don't worry. Again, too, they look great. I wouldn't use them if they didn't.
All in all, I love these new mats. They're a great product from one of my favorite companies (they've been mentioned on Speed channel, Top Gear, and even featured in Jay Leno's garage multiple times) that meet a lot of the needs and desires I've had for a while. I love having some that's stylish and on par with my Corvette Z06 in style and quality, and as easy and simple to clean as these are.